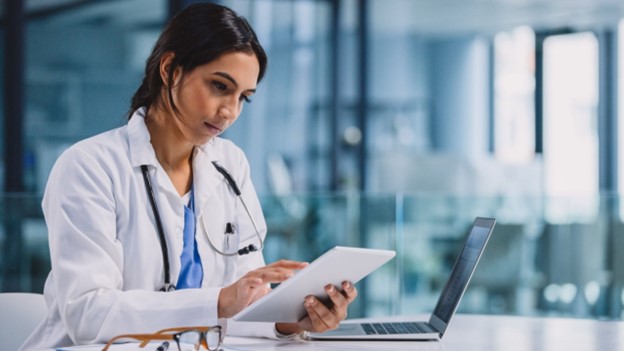 It's no secret that the behavioral health field is growing rapidly. The increased demand for services comes with the need for efficient and effective practice management software.
Fortunately, there are some options available that can help streamline your operations. This post will discuss the overall Behavioral Health EHR market scenario and review the top five software solutions for behavioral health professionals.
If you are looking for a reliable one-stop solution for your medical data and require cloud PACS, DICOM viewer, and encrypted data among facilities, check the products and services of PostDICOM.
So stay with us and keep reading to learn more!
Behavioral Health EHR Market Overview
From 2022 to 2030, the U.S. behavioral health EHR market is projected to increase from its 2021 valuation of USD 176.2 million at a CAGR (compound annual growth rate) of 11.07%.
The growing awareness is driving the market among mental health practitioners of the advantages of electronic health records (EHRs) and the government's attempts to increase healthcare IT adoption among healthcare facilities.
Today's electronic health record (EHR) software allows doctors to do more than just keep patient records; it also facilitates telehealth, electronic prescriptions, documentation of clinical assessments, and other administrative tasks. These factors, in addition to the increasing need for specialized mental health services, drive the market forward.
The market expansion is also fueled by the rising availability of capital for new ventures. For example, in May of 2020, Health Catalyst Capital (HCC) and Optum Ventures led a USD 21.5 million Series A funding round for Holmusk.
The rate at which people in the United States have mental illness has risen steadily in recent years. Significant contributors to the prevalence of mental problems in the country include job-related stress, unhealthy lifestyle choices, the COVID-19 pandemic, bereavement, and substance abuse. According to researchers at Johns Hopkins Medicine, one in four adults has a mental illness.
Moreover, 18% of the American populace suffers from anxiety disorders. Around 19 million adults in the United States suffer from distinct phobias, as reported by the Anxiety and Depression Association of America.
About 2.2 million people in the United States suffer from Obsessive-Compulsive Disorder (OCD). As a result, more and more people need psychiatric and behavioral health care services, which is good news for the industry.
As new technologies emerge, they aim to improve the efficiency with which doctors and nurses keep track of the time they spend with individual patients. Moving from one patient to the next can be mentally taxing for clinicians. After a long day of providing care, providers often face challenges when making up for missing paperwork.
Incorporating a well-thought-out EHR scribe tool into the existing EHR process could solve this issue. Scribble, developed by IKS Health, is an electronic health record (EHR) scribe tool that provides comprehensive documentation of a patient's case with minimal mental effort.
Top 5 Behavioral Health Practice Management Software
Let's look at some of the market leaders in the EHR market that have gained the highest customer satisfaction reviews from users. Of course, the top-notch quality and features are responsible for such popularity.
Praxis EMR
Praxis EMR is an example of AI-powered behavioral health software, as it can be trained to understand and meet the specific requirements of a given mental health service provider. The system can make accurate diagnoses by gaining knowledge from previous cases and spotting patterns in patient records.
You can scan, image, and archive patient papers and other confidential information with the help of the in-built document management in Praxis called Scanaway.
Praxis DataMiner, an integrated research tool, facilitates the discovery of local medical data on patient populations. Clinical research and pharmacological trials can benefit from this data, which providers can use.
Help is available for Praxis EMR users via email, phone, and live chat. It's accessible over the internet and offers desktop and mobile (Android and iOS) apps.
CounSol.com
CounSol.com is a web-based mental health EMR and practice management system. Appointment scheduling, insurance claim submission, and group session scheduling are all made possible through this web-based patient interface. Additionally, patients can record their thoughts on the sessions in a private online journal.
Online video sessions, customized treatment plans, and detailed client progress notes are some features that make CounSol.com a valuable tool for mental health professionals.
Practitioners can customize their availability and appointment times with clients using the online scheduler. Calendars are available for patients to peruse to see when appointments are open and scheduled.
CounSol.com is a web-based service that provides multiple communication channels (email, phone, and chat).
CentralReach
Therapy providers can streamline their daily operations using CentralReach, a cloud-based practice management system. Recurring appointment scheduling, billing for patient treatment, and creating reports for analysis and decision-making are just some tasks you may automate with its support.
CentralReach's digital patient onboarding process includes online registration and video consultations to lessen paperwork requirements. Each online interaction is likewise recorded. The program keeps track of patients' amounts and the kinds of medications they take for practitioners who manage prescriptions.
CentralReach allows mental health providers to build treatment plans, behavioral therapy modules, and patient progress reports for their patients.
Support is available by chat, phone, and email with CentralReach. It's accessible over the web and offers native programs for Windows, macOS, iOS, and Android.
InSync Healthcare Solutions
People with substance misuse and mental health concerns can get the help they need through InSync Healthcare Solutions, a cloud-based mental health, and electronic health records (EHR) platform.
InSync allows doctors to keep track of patient schedules and document treatment outcomes after each appointment; you can store patients' records and prescriptions digitally, and doctors can use this to streamline their workflow. You can also arrange online meetings with the help of integrated video conferencing capabilities.
A bespoke dashboard for viewing individual patient records is included in the software. You can tailor new patient registration and evaluation forms to suit the needs of each clinic. It complies with standards and aids in maintaining the necessary licenses to practice.
You can contact the company via email or phone if you have questions using InSync. The program is accessible from any web browser.
RXNT
RXNT is a cloud-based suite of behavioral health software that includes telehealth, medical scheduling, patient management, and electronic prescribing, among other features. Practitioners can use the EHR app to communicate with patients digitally, examine their medical data and medications, set up appointments, and request and review laboratory results.
RXNT is compatible with external video and audio systems, allowing real-time consultations that can be recorded later. With this system, doctors may give their patients access to their medical records in near real-time. You can make documentation more straightforward and spend less time on administration because of the system's adaptable data templates, smart forms, and shortcut keys.
Patients can make appointments and electronically sign consent forms using the patient portal, which is made possible by the tool's integrated scheduler. Its medical billing functionality facilitates the automation of processes like bill generation and claims filing.
You can contact RXNT via e-mail, phone, or real-time chat. There's an app for both Apple and Google's mobile platforms.
If you are looking for a reliable one-stop solution for your medical data and require Cloud PACS, online DICOM viewer, and encrypted data among facilities, check the products and services of PostDICOM.
Cloud PACS and Online DICOM Viewer

Upload DICOM images and clinical documents to PostDICOM servers. Store, view, collaborate, and share your medical imaging files.