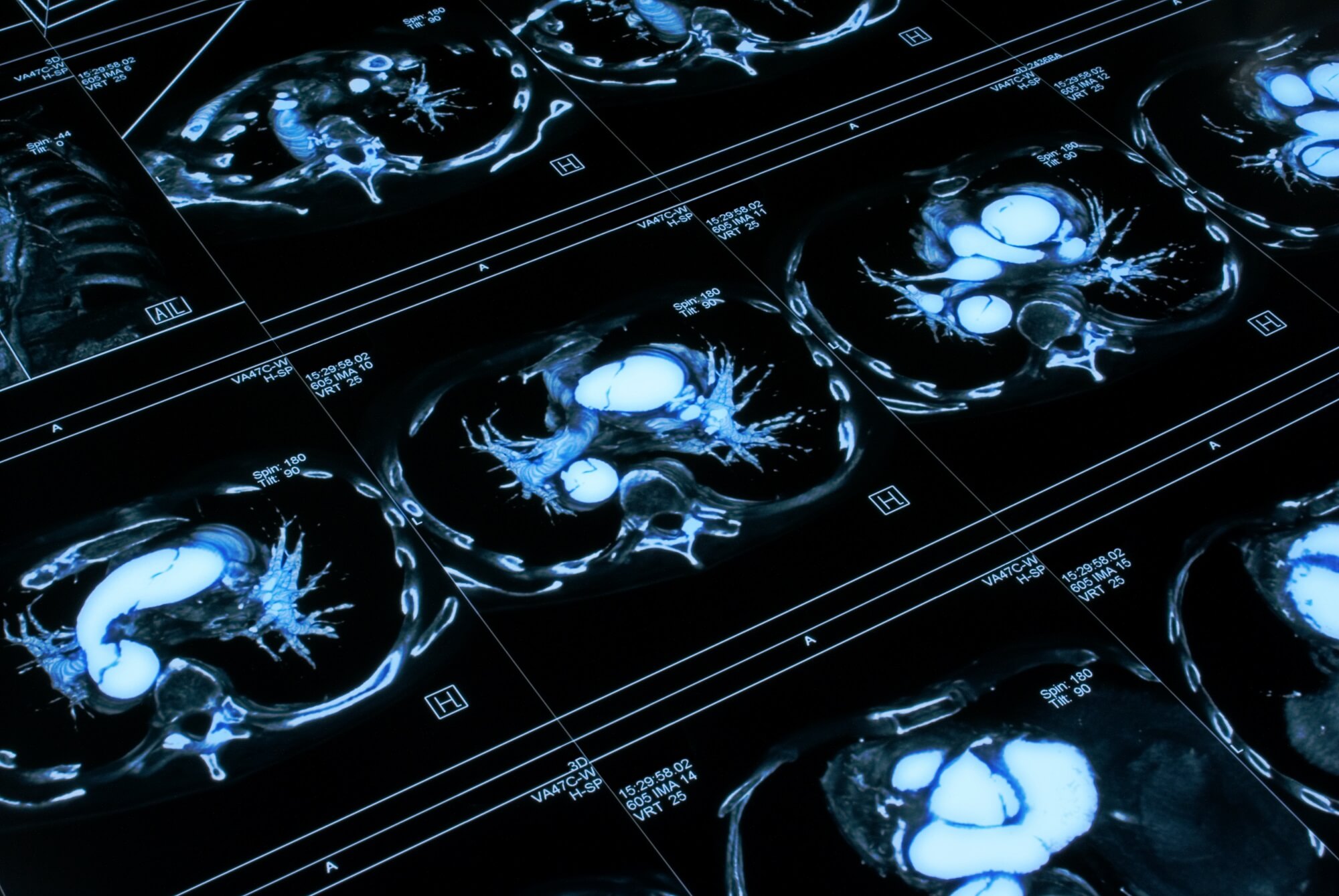 From CIS, HIS, EMR, and EHR, to RIS, DICOM, PACS, and cloud PACS, there are endless terms and abbreviations for the many different types of medical imaging information systems out there. One of the common pitfalls of professional jargon in any field is that terms get a bit mixed up, conflated, or misused every now and then and through day-to-day communication. This especially applies to relatively young, technology-based fields like medical imaging. What's the difference between HIS, CIS, and RIS? Can you have PACS if you don't have DICOM and vice versa? Does cloud PACS behave the same as regular PACS in relation to other systems?
For any clinical setup, whether it's a private practice or a tertiary referral hospital, a brush with the latest medical imaging technology is inevitable. Therefore, it is imperative to keep abreast of the latest innovations in this area along with the mushrooming terms that are used to label them.
Cloud PACS and Online DICOM Viewer

Upload DICOM images and clinical documents to PostDICOM servers. Store, view, collaborate, and share your medical imaging files.
Cloud-based PACS is one such term representing a ground-breaking development. In a nutshell, cloud-based PACS systems are PACS hosted off-site by the cloud PACS vendor. However, to understand this fully, we need to look into this in more detail.
What is PACS to begin with?
PACS—Picture Archiving and Communication System—is a type of medical imaging technology that was developed to surpass the limitations of traditional film-based imaging systems. Its notable features include greater storage capacity and rapid file retrieval as well as access to images from multiple sites and different modalities. Not only has this greatly improved workflow efficiency, it has enhanced the diagnostic process itself as well.
Since its development in the 80s, PACS has expedited interdepartmental access to patient images and data within health institutes.
PACS works by using hardware and software components to acquire images from medical imaging devices—such as CT, MRI, ultrasound, or radiography devices, then converts the files into the DICOM format, and moves them to workstations where they can be accessed and reviewed. It also often comes with additional features for improving workflow management, reporting, 3D reconstruction, and peer review.
A regular PACS usually has the following components (pubs):
The difference between PACS and DICOM
These two are easy to mix up because they go hand in hand. While PACS is the system that connects the various hardware and software components involved in the process of acquiring, storing, and reviewing medical images and related data, DICOM is the underlying communication protocol and the format that all of the files convert to.
Another way to understand it is that PACS is a type of system to store, exchange, and view medical records, while DICOM is like a language that enables these activities between such systems regardless of their type—whether it's a PACS, RIS, or EHR system. That's why most medical software is DICOM-compatible, i.e., users of different devices within various systems are able to share information without any hindrance.
Why cloud-based PACS is a game changer
Cloud-based PACS is like regular PACS but with a crucial difference: its storage and features are provided by cloud-based servers. Basically, a third party, in this case the cloud PACS vendor, deals with the hosting and maintenance of data for you. The DICOM cloud storage and its security are taken care of and access to the medical imaging data is available from anywhere with an internet connection.
With a cloud-based PACS system, the computer network is greatly broadened so the scope of devices that can act as display stations is much wider. Any HTML5 compatible device can access a cloud-based DICOM viewer online.
There are many reasons why a cloud-based PACS is superior to a local PACS:
Cloud-based PACS in relation to EHR/EMR, RIS, HIS, and CIS
There are many types of medical record systems. Before we go into how they stand up against cloud PACS, let's make a brief overview on what these systems are:
As noted previously, all of these different medical information systems can freely communicate via DICOM. As long as a system is DICOM-compliant, compatibility issues are taken care of.
Cloud-based PACS systems are similar to regular PACS in the sense that they too rely on DICOM as their underlying communication protocol. The main difference is with respect to the servers which are located in the cloud instead of physical on-site hardware. Cloud PACS can therefore work with other systems just as easily as regular PACS.
Cloud-based DICOM viewers
We previously mentioned how any HTML5-compliant device with an internet connection can access medical images through a cloud-based DICOM viewer. Cloud PACS vendors naturally also provide cloud-based (or web- or browser-based) DICOM viewers. This way anyone wanting to view images remotely can do so without having to install special DICOM/PACS software.
With a regular DICOM viewer, you would either have to install it on a computer or download an app for smartphones and tablets. Cloud-based PACS and DICOM viewers have been an important development since before them, DICOM files were much less accessible. Now, immediate access to files for remote viewing is possible.
Cloud-based DICOM viewers are accessed through web browsers and allow you to view medical images effortlessly. In addition, they allow users to manipulate, share, and compare images depending on the features of the particular viewer.
What is the best cloud-based PACS?
There is a wide array of cloud PACS out there. There are many options from different vendors. When it comes to cloud-based DICOM viewers, they can either be offered as a part of the cloud PACS service or separately for viewing, analyzing, and sharing medical images.
The best cloud PACS for you would be one that is best suited to your specific set of requirements, which in turn would be influenced by the size of your practice, the existing infrastructure, and budget limitations. Hence, it is advisable that you dig deep into the different options that are available and contact vendors for more information if necessary.
Here are some examples of cloud-based PACS:
What is the pricing of cloud-based PACS?
Traditional PACS systems can cost anywhere from $5,000 to $100,000 depending on the size of the practice. Cloud-based PACS can reduce these costs significantly. Cloud PACS vendors most often offer free demo versions after which the customer can choose to pay for monthly or yearly subscriptions. These can range from a couple of dollars to a couple of hundred dollars per month depending on the type of subscription and vendor.
This is why it's useful to inform yourself on the different options available so you can strike a balance between your needs and budget concerns. For example, the cloud-based PACS services offered by PostDICOM has free trial periods for its paid storage space. The real benefit here is that you can begin using it at no cost and only pay when your requirements grow.
In general, in contrast to traditional PACS, cloud PACS doesn't require big upfront payments but rather monthly subscription fees are charged. This makes it possible to try out a service on a minimal budget and without having to deliberate on long-term commitments.